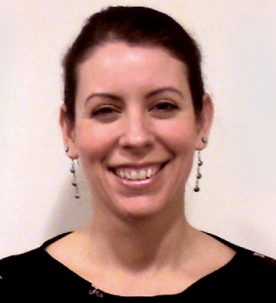 Michelle C. Acosta, PhD
CUNY Graduate School of Public Health and Health Policy - RF Principal Investigator
Education
PhD, Clinical Psychology, University of Delaware
MA, Psychology, Wake Forest University
BA, Psychology, University of Richmond
Research Interests
Addiction, Technology-delivered interventions, Veterans, Chronic pain, Youth, Opioids
BIO
Michelle Acosta is a Principal Investigator with the CUNY Graduate School of Public Health and Health Policy in New York City. She received her PhD in Clinical Psychology at the University of Delaware, and completed a predoctoral internship in Pediatric Psychology at the A.I. DuPont Hospital for Children. She completed a postdoctoral fellowship in Addiction Psychology at the Medical College of Virginia, Virginia Commonwealth University.
Dr. Acosta's research activities have focused on novel adaptations of evidence-based substance abuse interventions in non-traditional settings that may improve the reach and acceptability of these treatments for vulnerable populations. She has served as Project Manager, Co-Investigator, and Principal Investigator on a number of federally-funded projects. Dr. Acosta has conducted research focused on developing and evaluating substance abuse interventions for medically ill patients (i.e., patients with chronic pain, patients requiring organ transplant), youth including adolescent and young adult smokers and teens with substance use disorders, recent US Veterans, and adults and young adults with opioid use disorders.
Her current interests include the development and evaluation of technology-delivered interventions, including web-based interventions and interventions delivered via mobile platforms. Dr. Acosta enjoys spending time with her husband and children.