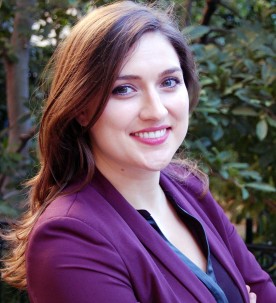 Leah Hamilton, PhD
NYU Langone Health - Postdoctoral Fellow, Department of Population Health
Education
PhD, Criminal Justice, Temple University
MPhil, Criminology, University of Cambridge
BA, Political Science and Government, Queen's University at Kingston, Canada
Research Interests
Substance use and misuse, Justice-involved populations, Substance use treatment, Health correlates of substance use, Health-related quality of life, Implementation science, Mixed-methods research
BIO
Leah Hamilton is a Postdoctoral Fellow in the Department of Population Health, NYU Langone Health, focusing on the intersection between justice-involved populations, substance use and health. Her research uses mixed methodology to improve substance use disorder (SUD) treatment provision and health outcomes of different vulnerable populations including probationers, drug court participants, formerly incarcerated people returning to the community and youth under community supervision.
Dr. Hamilton continues to conduct research on implementation science-informed interventions to improve screening and assessment for SUDs and appropriate treatment options for people experiencing SUDs and their associated health difficulties. She also recently joined the NYU School of Medicine
Center on Opioid Epidemiology and Policy
and is conducting research on state and national policy impacts on fatal and non-fatal opioid-related overdoses.