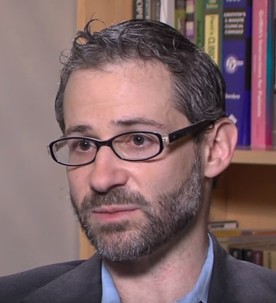 Ethan Cowan, MD, MS
CDUHR - Associate Director, Infectious Disease Epidemiology and Social-behavioral Theory Core
Mount Sinai Beth Israel - Professor of Emergency Medicine, Icahn School of Medicine at Mount Sinai
Mount Sinai Beth Israel - Director of Research and Community Engagement
Education
MD, New York University School of Medicine
MS, Clinical Research Methods, Albert Einstein College of Medicine
Research Interests
Public health, Program implementation, Screening, HCV, HIV, PrEP, PEP, Opioid use disorder, Research ethics, Social justice
BIO
Ethan Cowan is a Professor in the Department of Emergency Medicine at the Icahn Mount Sinai School of Medicine.  For the last 15 years, Dr. Cowan has used his formal training in clinical research methods to coordinate and conduct randomized controlled trials and cohort studies in the Emergency Department (ED). His focus area is the design, implementation and evaluation of public health interventions in the ED.  The intersection of public health, emergency response and research has also resulted in multiple empirical studies and conceptual work in ethics.  In the area of public health, Dr. Cowan has developed programs for HIV, HCV and STI screening in non-traditional settings.  Dr. Cowan's work in public health has resulted in strong community partnerships with outpatient primary care physicians, specialists in infectious disease, addiction medicine and hepatitis C.  Dr. Cowan has strong working relationships with the New York City and New York State Departments of Health; the AIDS Institute Clinical Education Initiative and community partners such as the Latino Commission on AIDS.
Publications
Recent

Notable
Cowan EA
, Macklin R (2014).
Is preexposure prophylaxis ready for prime time use in HIV prevention research?
AIDS
, 28 (3), 293-295. doi:
10.1097/QAD.0000000000000055
.
Cowan E
, Leider J, Velastegui L, Wexler J, Velloza J, Calderon Y (2013).
A qualitative assessment of emergency department patients' knowledge, beliefs, attitudes, and acceptance toward revised HIV testing strategies
Academic Emergency Medicine
, 20 (3), 287-294. doi:
10.1111/acem.12090
.
Dr. Cowan's MyBibliography Profile