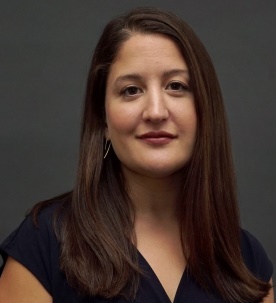 Emily Goldmann, PhD
NYU School of Global Public Health - Clinical Associate Professor
Education
PhD, Epidemiology, University of Michigan
MPH, Epidemiology, University of Michigan
BA, Economics, Columbia University
BIO
Emily Goldmann is a Clinical Associate Professor in the Department of Epidemiology at the NYU School of Global Public Health.
Trained as a psychiatric and social epidemiologist, Dr. Goldmann's research focuses on the social determinants of common mental disorders, substance use, behavioral health surveillance, and physical-mental health comorbidity. She is also interested in the development of pedagogical approaches for teaching epidemiology and public health to diverse audiences. Previous work has centered on the role of neighborhoods, socioeconomic status and social support in posttraumatic stress disorder in urban areas, as well as the mental health consequences of disasters and other potentially traumatic events.
Prior to joining NYU, Dr. Goldmann conducted health economics outcomes research on various health conditions at a consulting firm and worked as an epidemiologist at the New York City Department of Health and Mental Hygiene in the Bureau of Adult Mental Health, where she conducted behavioral health surveillance among New Yorkers.