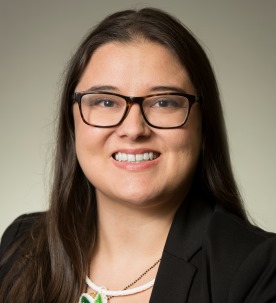 Jessica Jaiswal, PhD
University of Alabama, Tuscaloosa - Assistant Professor, Department of Health Science
Yale University, Center for Interdisciplinary Research on AIDS - Visiting Scholar
Rutgers University, Center for Health, Identity, Behavior and Prevention Studies - Affiliated Investigator
Education
PhD, Sociomedical Sciences, Columbia University
MPH, Behavioral Science and Health Education, Emory University
BA, Women's Studies, Native American Studies and Latin American Studies, University of Michigan
Research Interests
HIV care continuum, Pre-exposure prophylaxis (PrEP), Medical mistrust, Medication beliefs, Stigma, Qualitative and mixed methods
BIO
Jessica Jaiswal's two main research areas focus on HIV-related inequalities along the HIV prevention and HIV care continua, and around treatment for opioid use disorder. Her current work on HIV prevention efforts in methadone clinic settings is funded by the National Institute on Drug Abuse (NIDA). This qualitative pilot study examines the acceptability and feasibility of offering pre-exposure prophylaxis (PrEP) in methadone clinic settings. PrEP is a daily pill that HIV negative people can take that is extremely effective in preventing HIV acquisition from sexual and drug using partners. Although approved by the FDA in 2012, PrEP uptake is low among the communities most in need of HIV prevention. The purpose of this study is to understand methadone clinic staff and patients' HIV and PrEP-related attitudes, perceptions and beliefs.
Dr. Jaiswal serves as a senior associate editor for the
Annals of LGBTQ Public and Population Health Journal
and as an associate editor for
Behavioral Medicine
. Her research has been published in
AIDS and Behavior
,
Journal of the Association of Nurses in AIDS Care
,
Culture, Health and Sexuality
,
Behavioral Medicine
,
Journal of Racial and Ethnic Health Disparities
, and the
Journal of Health Care for the Poor and Underserved
.
Prior to joining the faculty at the University of Alabama, Dr. Jaiswal completed postdoctoral training at New York University in the College of Global Public Health as a Provost Fellow, and was a Research Fellow in the Behavioral Science Training Program in Substance Use, a T32 funded by the National Institute on Drug Abuse (NIDA).