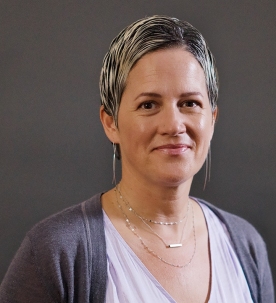 Courtney McKnight, DrPH
NYU School of Global Public Health - Clinical Assistant Professor
Education
DrPH, Public Health, CUNY Graduate Center
MPH, Public Health, Hunter College
BA, Sociology, Rutgers University
Research Interests
Substance use policy, Health care access for people who use drugs
BIO
Courtney McKnight has over 20 years of public health experience, with a significant background in socio-behavioral research related to substance use, as well as field experience as a harm reduction service provider. Dr. McKnight served as the Assistant Director of Research at the Chemical Dependency Institute (CDI) at the Icahn School of Medicine at Mount Sinai. During her tenure at CDI, Dr. McKnight served as co-investigator and project director on numerous federally funded research studies, including evaluations of health promotion programs, interventions to increase access to medical care, and investigations of the drivers that contribute to disparate rates of disease. In addition to her professional experience, Dr. McKnight completed her doctoral degree in Public Health at the CUNY Graduate Center. Her dissertation was focused on investigating the impact of Medicaid coverage of methadone and buprenorphine on treatment access for opioid dependent Medicaid beneficiaries. Dr. McKnight's current research interests include substance use policy and health care accessibility for people who use drugs.
Publications
Recent
Des Jarlais DC
,
Arasteh K
,
McKnight C
,
Feelemyer J
,
Perlman DC
, Tross S (2019).
Prescription opiate analgesics, heroin, HIV and HCV among persons who inject drugs in New York City, 2016-2018
Drug and Alcohol Dependence
, 204, 107459. doi:
10.1016/j.drugalcdep.2019.04.030
. PMCID: PMC6878143.
Dr. McKnight's MyBibliography Profile