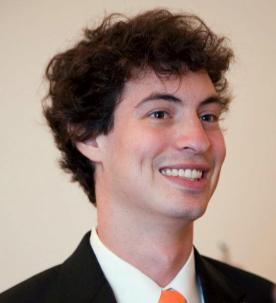 Brett Wolfson-Stofko, PhD
Independent Investigator; Formerly National Development and Research Institutes, Inc.
Education
PhD, Biochemistry, Albert Einstein College of Medicine
BA, Neuroscience, University of Delaware
Research Interests
Supervised injection facilities, Public injection, Overdose, Opioids, Naloxone, Hepatitis C, Hepatitis B, HIV, Harm reduction, Risk environment, Injection drug use, Drug policy, Occupational safety
BIO
Brett Wolfson-Stofko received his PhD in Biochemistry from the Albert Einstein College of Medicine and his bachelor's in Neuroscience from the University of Delaware. He previously worked at BOOM!Health, a syringe exchange and health service provider in the South Bronx, coordinating a clinical trial to evaluate the efficacy of a 3-in-1 HIV/HCV/HBV rapid test. Prior to BOOM!Health, he volunteered with New York Harm Reduction Educators assisting in mobile syringe exchange throughout the Bronx. His current research focuses on injection drug use occurring in public bathrooms and strategies that can reduce harm to the people who use drugs in these environments, the employees who maintain these public bathrooms, and the broader community. He designed an overdose response and naloxone administration training program specific to the needs of service industry employees that includes safe sharp disposal and verbal de-escalation strategies. He is also an outspoken advocate for the operation of supervised injection facilities (SIF) (also known as supervised consumption spaces (SCS) and overdose prevention centers (OPC)).