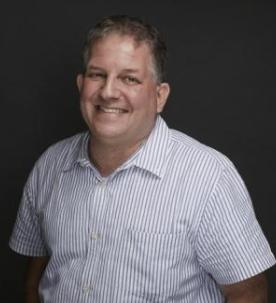 Lloyd Goldsamt, PhD
CDUHR - Associate Director, Administrative Core
NYU Rory Meyers College of Nursing - Senior Research Scientist
Brooklyn Treatment Court - Evaluator
Education
PhD, Clinical Psychology, State University of New York at Stony Brook
MA, Psychology, State University of New York at Stony Brook
BA, Psychology, University of Massachusetts at Amherst
Research Interests
HIV/AIDS, Drug use, MSM, Sex work, Program evaluation, Drug courts
BIO
Lloyd A. Goldsamt is a Senior Research Scientist at the NYU Rory Meyers College of Nursing and an adjunct professor in NYU's Steinhardt School of Culture, Education and Human Development. He has conducted NIH-funded research and community-based evaluations for the past 20 years. His primary research area is HIV and STI prevention among high-risk youth populations, including men who have sex with men, male sex workers and injection drug users. Dr. Goldsamt has conducted training and program evaluations locally and nationally, focusing on drug courts and community-based organizations working to prevent HIV and drug abuse. He is currently the Evaluator for the Brooklyn Treatment Court and an evaluator on an Office of Juvenile Justice and Delinquency Prevention project developing nationwide Juvenile Drug Court Learning Collaboratives. Dr. Goldsamt is also on the faculty of the Fordham University HIV and Drug Abuse Prevention Research Ethics Training Institute and a licensed clinical psychologist in New York State.
Publications
Recent
Shelley D
, Alvarez GG, Nguyen T, Nguyen N,
Goldsamt L
,
Cleland C
, Tozan Y, Shuter J, Armstrong-Hough M (2022).
Adapting a tobacco cessation treatment intervention and implementation strategies to enhance implementation effectiveness and clinical outcomes in the context of HIV care in Vietnam: A case study
Implementation Science Communications
, 3 (1), 112. doi:
10.1186/s43058-022-00361-8
. PMCID: PMC9574833.
Zhou Q, Wu W, Yi M, Shen Y,
Goldsamt L
, Alkhatib A, Jiang W, Li X (2022).
HIV knowledge, sexual practices, condom use and its associated factors among international students in one province of China: A cross-sectional study
BMJ Open
, 12 (8), e058108. doi:
10.1136/bmjopen-2021-058108
.
Dr. Goldsamt's MyBibliography Profile