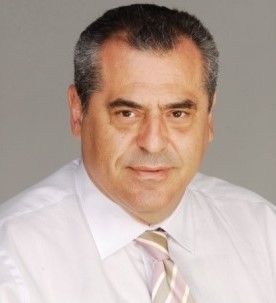 Angelos Hatzakis, MD, PhD
National and Kapodistrian University of Athens Medical School - Professor of Epidemiology & Preventive Medicine

Education
PhD, Epidemiology, National and Kapodistrian University of Athens
MD, Medicine, National and Kapodistrian University of Athens
MSc, Epidemiology, Harvard School of Public Health
Research Interests
Epidemiology/public health, Molecular epidemiology, HIV/AIDS, Viral hepatitis
BIO
Angelos Hatzakis' research interests cover epidemiology, virology, preventive medicine, public health of infectious diseases – especially HIV/AIDS – hepatitis and other oncogenic viruses. He has published over 280 international scientific articles and has more than 13,000 citations. Dr. Hatzakis is the founder of the National Retrovirus Reference Center, Athens, Greece; former president of the Hellenic Center for Disease Control & Prevention; founder and co-chair of "Hepatitis B & C Public Policy Association" in Luxembourg.
Publications
Recent

Notable
Hatzakis A
, Sypsa V, Paraskevis D, Nikolopoulos G, Tsiara C, Micha K, Panopoulos A, Malliori M, Psichogiou M, Pharris A, Wiessing L, van de Laar M, Donoghoe M, Heckathorn DD,
Friedman SR
,
Des Jarlais DC
(2015).
Design and baseline findings of a large-scale rapid response to an HIV outbreak in people who inject drugs in Athens, Greece: The ARISTOTLE programme
Addiction
, 110 (9), 1453-1467. doi:
10.1111/add.12999
. PMCID: PMC4854521.
Sypsa V, Paraskevis D, Malliori M, Nikolopoulos GK, Panopoulos A, Kantzanou M, Katsoulidou A, Psichogiou M, Fotiou A, Pharris A, Van De Laar M, Wiessing L,
Des Jarlais D
,
Friedman SR
,
Hatzakis A
(2015).
Homelessness and other risk factors for HIV infection in the current outbreak among injection drug users in Athens, Greece
American Journal of Public Health
, 105 (1), 196-204. doi:
10.2105/AJPH.2013.301656
. PMCID: PMC4145040.
Dr. Hatzakis' Google Scholar Profile