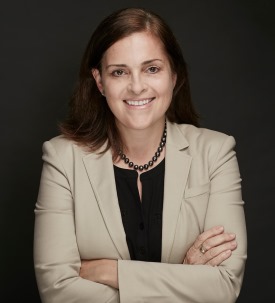 Marya Gwadz, PhD
CDUHR - Associate Director, Transdisciplinary Research Methods Core
NYU Silver School of Social Work - Professor and Associate Dean for Research
Education
PhD, Clinical Psychology, New York University
MA, Psychology, New York University
BA, Psychology, University of Rochester
Research Interests
Health inequity, Social/behavioral interventions, Culturally salient interventions, Interventions to improve outcomes along the HIV care continuum (Seek, Test, Treat, and Retain studies), Peer-driven interventions, The Multiphase Optimization Strategy (MOST), Adaptive interventions, Adolescent and adult populations in high-risk contexts, HIV, Substance use, Poverty
BIO
Marya Gwadz is a licensed clinical psychologist and Associate Dean for Research and Professor at the New York University Silver School of Social Work. Dr. Gwadz is an Associate Director of the Transdisciplinary Research Methods Core of the Center for Drug Use and HIV Research, in which she has played a leadership role since 2005. The main focus of Dr. Gwadz's research is the development and evaluation of potent, innovative, multi-level culturally salient interventions to address racial/ethnic and socio-economic disparities in HIV. Her work with populations in high-risk contexts spans over two decades and has focused on sub-groups such as runaway/homeless youth, young men who have sex with men (YMSM), heterosexuals at high risk for HIV, substance-using populations, low socioeconomic status populations, and persons of color living with HIV/AIDS.
Publications
Recent

Notable
Gwadz M
,
Cleland CM
, Applegate E, Belkin M, Gandhi M, Salomon N, Banfield A,
Leonard N
, Riedel M, Wolfe H, Pickens I, Bolger K, Bowens D,
Perlman D
, Mildvan D (2015).
Behavioral intervention improves treatment outcomes among HIV-infected individuals who have delayed, declined, or discontinued antiretroviral therapy: A randomized controlled trial of a novel intervention
AIDS and Behavior
, 19 (10), 1801-1807. doi:
10.1007/s10461-015-1054-6
. PMCID: PMC4567451.
Gwadz M
,
Cleland CM
, Belkin M, Ritchie A,
Leonard N
, Riedel M, Banfield A, Colon P, Elharrar V, Kagan J, Mildvan D (2014).
ACT2 peer-driven intervention increases enrollment into HIV/AIDS medical studies among African Americans/Blacks and Hispanics: A cluster randomized controlled trial
AIDS and Behavior
, 18 (12), 2409-2422. doi:
10.1007/s10461-014-0829-5
. PMCID: PMC4451823.
Gwadz MV
, Gostnell K, Smolenski C, Willis B, Nish D, Nolan TC, Tharaken M, Ritchie AS (2009).
The initiation of homeless youth into the street economy
Journal of Adolescence
, 32 (2), 357-377. doi:
10.1016/j.adolescence.2008.01.004
.
Dr. Gwadz's MyBibliography Profile