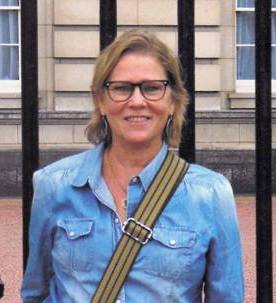 Barbara Tempalski, PhD, MPH
Principal Investigator, North Jersey Community Research Initiative (NJCRI)
Education
PhD, Health Geography, University of Washington
MPH, Community Health Education, Hunter College of the City University of New York
MA, Geography/GIS, Hunter College of the City University of New York
BA, Environmental Geology, Northeastern University
Research Interests
Infectious disease, Political ecology of health & disease, Health & place, Health policy
BIO
Barbara Tempalski's research focuses on the nexus of health, social, and political geographies in measuring the geographic distribution of services, response and prevention of HIV among injection drug users. Her current research investigates injection drug use-related HIV, including developing and modeling estimates of injection drug users and HIV prevalence rates among injection drug users in US metropolitan areas overtime, and measuring the need for syringe exchange service provision and availability of drug treatment services to this highly stigmatized and largely hidden population. Dr. Tempalski served as a consultant for USAID evaluating the utility of GPS and GIS as a tool for integrating schistosomiasis control in Egypt. She also worked for UNICEF examining the utility of a GIS in evaluating Dracunculiasis eradication policies in West Africa. She has conducted reproductive health research in Nepal focusing on use of condoms and HIV knowledge among Nepalese women, and how physical landscape bears on this knowledge. Dr. Tempalski has published 50 peer-reviewed articles in the areas of PWID service provision and coverage, predictors of services, estimates of PWID and HIV prevalence estimates among PWID, and place-based factors associated with low service coverage, place and HIV risk, and NIMBYism and syringe exchange services.
Publications
Recent

Notable
Cooper HL,
Tempalski B
(2014).
Integrating place into research on drug use, drug users' health, and drug policy
International Journal of Drug Policy
, 25 (3), 503-507. doi:
10.1016/j.drugpo.2014.03.004
. PMCID: PMC4135510.
Tempalski B
, Pouget ER,
Cleland CM
, Brady JE, Cooper HLF, Hall HI, Lansky A, West BS,
Friedman SR
(2013).
Trends in the population prevalence of people who inject drugs in US metropolitan areas 1992-2007
PLoS One
, 8 (6), e64789. doi:
10.1371/journal.pone.0064789
. PMCID: PMC3673953.
Tempalski B
, McQuie H (2009).
Drugscapes and the role of place and space in injection drug use-related HIV risk environments
International Journal of Drug Policy
, 20 (1), 4-13. doi:
10.1016/j.drugpo.2008.02.002
. PMCID: PMC3615636.
Dr. Tempalski's ResearchGate Profile