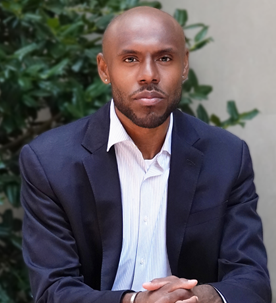 Dustin T. Duncan, ScD
CDUHR - Director, Pilot Projects and Mentoring Core
Columbia University Mailman School of Public Health - Associate Dean for Health Equity and Associate Professor
Education
ScD, Social and Behavioral Sciences, Harvard T.H. Chan School of Public Health
MS, Social and Behavioral Sciences, Harvard T.H. Chan School of Public Health
BA, Psychology, Morehouse College
Research Interests
Social epidemiology, Spatial epidemiology, Neighborhoods, Health disparities, HIV prevention, Substance use
BIO
Dustin T. Duncan 
is an Associate Professor in the Department of Epidemiology at Columbia University's Mailman School of Public Health, where he directs the Columbia Spatial Epidemiology Lab and co-directs the department's Social and Spatial Epidemiology Unit. 
Dr. Duncan is a Social and Spatial Epidemiologist, studying how specific neighborhood characteristics influence population health and health disparities. His research has a strong domestic (U.S.) focus, but recent work is beginning to span across the globe (including studies in Paris and London). His research utilizes a geospatial lens to apply spatially explicit approaches such as computer-based geographic information systems (GIS), web-based geospatial technologies, real-time geospatial technologies, and geospatial modeling techniques. Dr. Duncan's research appears in leading journals and he has over 175 publications and book chapters; his research has appeared in major media outlets including the US News and World Report, The Washington Post and The New York Times. Dr. Duncan's recent work has been funded by the National Institutes of Health, Robert Wood Johnson Foundation, Verizon Foundation, Aetna Foundation, and HIV Prevention Trials Network (HPTN).
Publications
Recent

Notable
Duncan DT
, Kawachi I (Eds) (2018).
Neighborhoods and health
. (2nd ed.)
New York: Oxford University Press.
Duncan DT
, Kawachi I, Subramanian SV, Aldstadt J, Melly SJ, Williams DR (2014).
Examination of how neighborhood definition influences measurements of youths' access to tobacco retailers: A methodological note on spatial misclassification
American Journal of Epidemiology
, 179 (3), 373-381. doi:
10.1093/aje/kwt251
. PMCID: PMC3895093.
Duncan DT
,
Kapadia F
, Halkitis PN (2014).
Examination of spatial polygamy among young gay, bisexual, and other men who have sex with men in New York City: The P18 cohort study
International Journal of Environmental Research and Public Health
, 11 (9), 8962-8983. doi:
10.3390/ijerph110908962
. PMCID: PMC4199000.
Dr. Duncan's Google Scholar Profile