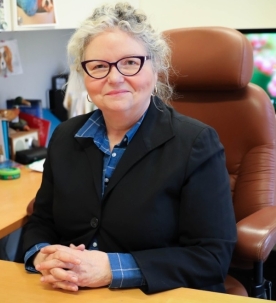 Holly Hagan, PhD, MPH
CDUHR - Director
CDUHR - Associate Director, Infectious Disease Epidemiology and Theory Core
NYU School of Global Public Health – Professor
Education
PhD, Epidemiology, University of Washington
MPH, Epidemiology, University of Massachusetts, Amherst
BA, Russian Studies, The Evergreen State College
Research Interests
Epidemiology, Natural history, Prevention and treatment of HCV and HIV in PWID and MSM, Research methods and exploration of study bias
BIO
Holly Hagan trained as an infectious disease epidemiologist with an emphasis on methods to study disease causation and control. Her research has addressed the etiology, epidemiology, natural history, prevention and treatment of blood-borne and sexually transmitted infections in key populations in general and among people who use drugs (PWUD) in particular. She is skilled in research synthesis (systematic reviews and meta-analyses) and the methods of implementation science. She has designed and led a number of large observational and experimental studies related to blood-borne viral infections in PWUD, men who have sex with men (MSM), and heterosexuals at high risk of HIV. Dr. Hagan is a member of the WHO Global Burden of Disease Study Diseases and Injuries Group, she served on the Institute of Medicine Committee on the Prevention and Control of Viral Hepatitis in the United States, and have been an advisor to the US Department of Health and Human Services, the CDC, and the Canadian Institutes of Health on national programs to detect, diagnose and treat HCV infections.
Publications
Recent

Notable
Hagan H
,
Jordan AE
, Neurer J,
Cleland CM
(2015).
Incidence of sexually transmitted hepatitis C virus infection in HIV-positive men who have sex with men
AIDS
, 29 (17), 2335-2345. doi:
10.1097/QAD.0000000000000834
. PMCID: PMC4640945.
Hagan H
, Pouget ER,
Des Jarlais DC
, Lelutiu-Weinberger C (2008).
Meta-regression of hepatitis C virus infection in relation to time since onset of illicit drug injection: The influence of time and place
American Journal of Epidemiology
, 168 (10), 1099-1109. doi:
10.1093/aje/kwn237
. PMCID: PMC2727245.
Hagan H
, Thiede H, Weiss NS, Hopkins SG, Duchin JS, Alexander ER (2001).
Sharing of drug preparation equipment as a risk factor for hepatitis C
American Journal of Public Health
, 91 (1), 42-46. doi:
10.2105/AJPH.91.1.42
. PMCID: PMC1446500.
Dr. Hagan's MyBibliography Profile