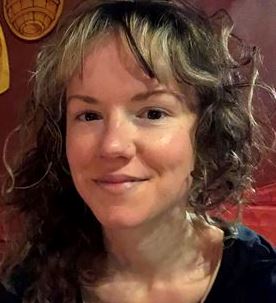 Ashly E. Jordan, PhD, MPH
NYS Office of Addiction Services and Supports (OASAS) - Director of Research and Program Evaluation
Education
PhD, Epidemiology, Graduate School of Public Health and Health Policy, City University of New York
MPH, Biostatistics and Epidemiology, School of Public Health, City University of New York
Research Interests
Societal (structural, social, and political) determinants of population health and inequities, infectious disease epidemiology, people who use drugs, hepatitis C virus, HIV, multi-level data analysis
BIO
Ashly Jordan is director of Research and Program Evaluation at the New York State Office of Addiction Services and Supports (OASAS). Dr. Jordan is a multi-disciplinary public health and research epidemiologist with over 15 years of experience in conducting applied public health research, surveillance, program, and evaluation work at the interface of viral hepatitis and other infectious diseases, poverty and structural inequities, and substance use. Drawing on theory-based multi-level understandings of illness and health, and principles of health equity and social justice, her research has focused on the interplay between individual, social, and structural factors. Dr. Jordan's work employs rigorous quantitative and qualitative methods to better understand factors and policies which contribute to risk, and which could be modified to improve individual- and population-level health and well-being through treatment and prevention.
Publications
Recent

Notable
Jordan AE
,
Des Jarlais DC
, Arasteh K,
McKnight C
, Nash D,
Perlman DC
(2015).
Incidence and prevalence of hepatitis C virus infection among persons who inject drugs in New York City: 2006-2013
Drug and Alcohol Dependence
, 152, 194-200. doi:
10.1016/j.drugalcdep.2015.03.039
. PMCID: PMC4458155.
Hagan H
,
Jordan AE
, Neurer J,
Cleland CM
(2015).
Incidence of sexually transmitted hepatitis C virus infection in HIV-positive men who have sex with men
AIDS
, 29 (17), 2335-2345. doi:
10.1097/QAD.0000000000000834
. PMCID: PMC4640945.
Perlman DC
,
Jordan AE
,
Uuskula A
, Huong DT, Masson CL, Schackman BR,
Des Jarlais DC
(2015).
An international perspective on using opioid substitution treatment to improve hepatitis C prevention and care for people who inject drugs: Structural barriers and public health potential
International Journal of Drug Policy
, 26 (11), 1056-1063. doi:
10.1016/j.drugpo.2015.04.015
. PMCID: PMC4581906.
Ashly Jordan's MyBibliography Profile